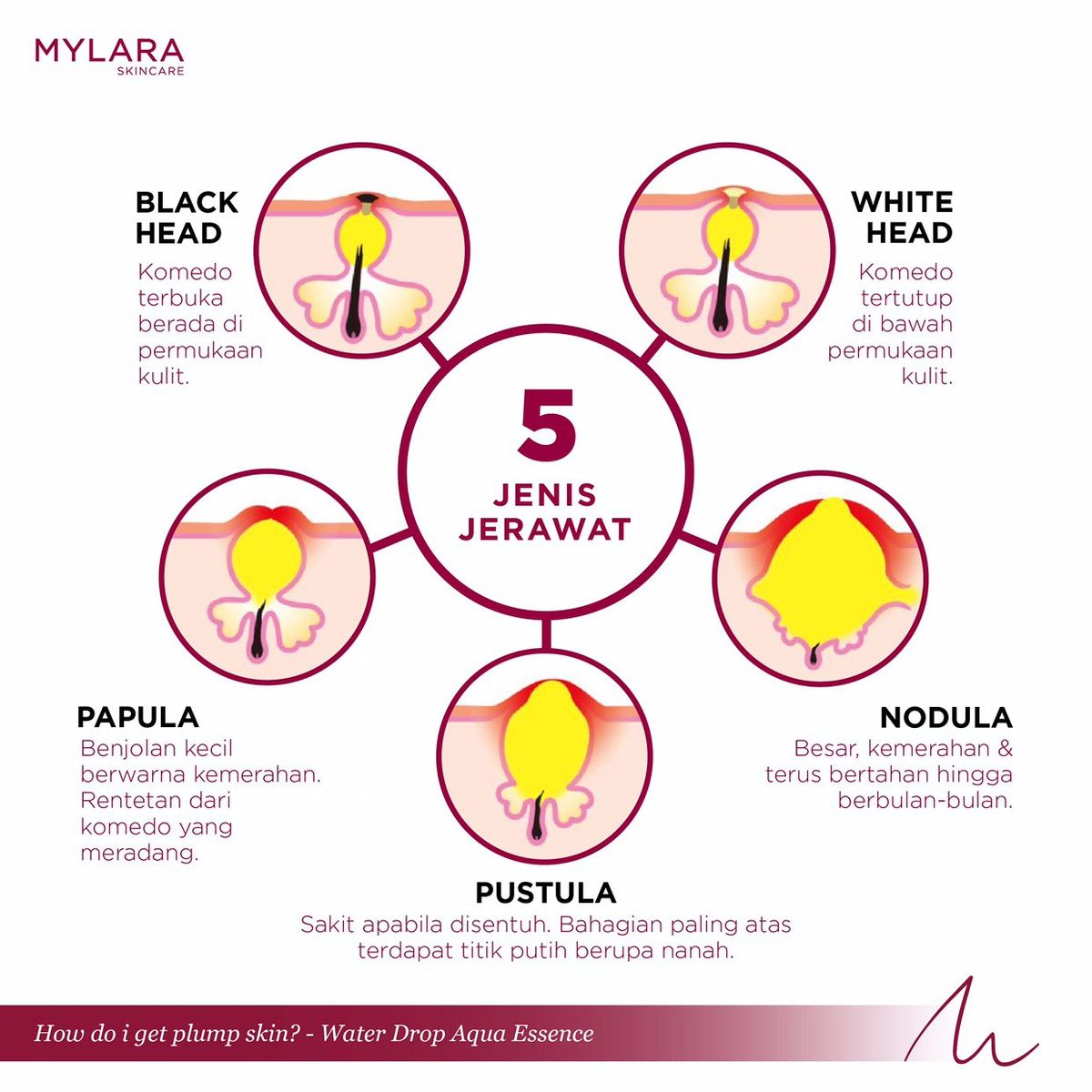 𝟓 𝐌𝐀𝐒𝐀𝐋𝐀𝐇 𝐊𝐔𝐋𝐈𝐓 𝐘𝐀𝐍𝐆 𝐊𝐎𝐑𝐆 𝐊𝐄𝐍𝐀 𝐀𝐌𝐁𝐈𝐋 𝐓𝐀𝐇𝐔 #𝐢𝐧𝐟𝐨𝐦𝐲𝐥𝐚𝐫𝐚

Antaranya adalah :

1. BLACKHEAD
2. WHITEHEAD
3. PAPULA
4. PUSTULA
5. NODUL

Yang mana antara masalah atas ni korg ada alami skrg? And korg tahu tak Mylara boleh bantu pulihkan? Jangan risau, benda boleh bincang kenapa nak serabutzzz?? Rilekkk ada masa lagiii ni korg nak prepare skin RAYA HAJI lets check this out. Apa yg korg perlu pakai kalau ada masalah mcm ni :

1. Glowing Cleanser
2. Acne Gel
3. Perfect Glow Serum
4. Hydro Peeling gel
5. Night Cream
6. Matte Perfect CC Cream

Kita ada set, ada combo atau korg nak beli sesatu pun boleh takde masalah. Ikut bajet korg, and ikut keperluan skin korg. Kita tak paksa, tapi kalau korg cuba, mana tahu boleh dapat skin idaman korg?? Mana tahu boleh pulihkan skin korg?? Haa tak cuba tak tahuu kan? #beautyisachoice KAMI BOLEH BANTU!