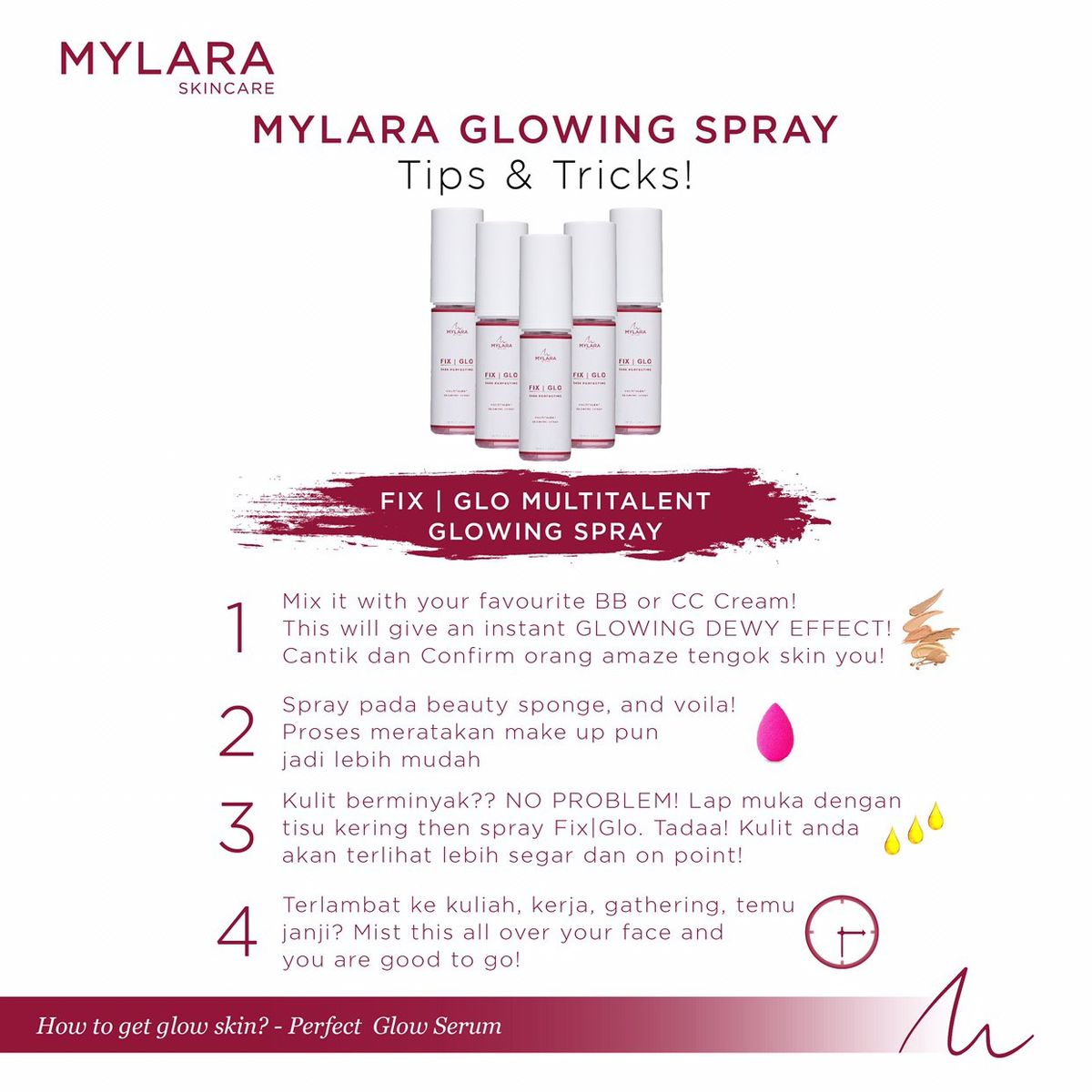 —> 𝗙𝗶𝘅 | 𝗚𝗟𝗢 𝗚𝗹𝗼𝘄𝗶𝗻𝗴 𝗦𝗽𝗿𝗮𝘆 <—

Apa functionnyaaa?? nampak macam baisherrrr2 jeee nampak mcm ada takdaaa jee, fuh skali kena jangan meracau okeh!

-Face mist melembapkan wajah lesu
-Liquid primer sebelum foundation/cc cream
-Glowing instant untuk naked face
-Setting spray untuk make up tahan lama
-Mengencangkan kulit (v-shape anti aging)


TIPS & TRICK —> 𝗙𝗶𝘅 | 𝗚𝗟𝗢 𝗚𝗹𝗼𝘄𝗶𝗻𝗴 𝗦𝗽𝗿𝗮𝘆 <—

1. Boleh mix dengan cc/bb cream korg! Fuh, extra glow lah lepas ni ✨
2. Spray pada korg punya sponge (beauty blender) korg, lagi mudah nak ratakan dan makeup pun nampak tantek jur! 🤩
3. Oily skin? Tak boleh nak ada glowing skin? No no no!! Lap muka korg dgn tissue kering, then spray pada muka! Then pom!!! 🤭 letupsss jah!
4. Terlambat nak bersiap/makeup?? No worries, spray je! And ready to goo!!

Mudah kan? Hanya dengan satu botol boleh cantik kan korg secara INSTANT!!! Fuhhh, menggoda betul lah mari la ke DM, kita sembang jap!